2020-21 Calendar
NCHSAA Softball Page and Current Adjusted Rankings
Learn more about Max Preps Rankings
Learn more about the NCHSAA playoffs seeding process.
NCHSAA Sports Manual Modified for 2020-21 (Covid Guidlines)
---
3/12/21


Utilize our Membership List to Find Replacement Games
Covid-19 has severely restricted high school softball schedules in North Carolina for the 2021 season.  The season is very short and now that we are in our pre-season phase, many teams have folded due to low player numbers.  This is especially true with JV teams.  Finding opponents to replace dropped games is proving to be very difficult.  Our membership list, which is available to all members in our Members' Area, contains full contact information and can be helpful in seeking replacement games.
Another tool that is useful in matching potential opponents with your available dates is team schedules on MaxPreps.com.  For Max Preps to reach its fullest potential, it is important that you fully, accurately, and promptly enter your schedule into their system.  You should also keep your schedule updated in a timely manner as changes occur.  Reporting game results on the Max Preps system is required by NCHSAA.
---

3/5/21


2021 NCSCA Scholarships
NCSCA is pleased to announce our 2021 scholarship program.  This year's offering will consist of $800 scholarships to be awarded to four North Carolina High School softball players graduating in 2021 and planning to continue their education at a college or university next year.  Full details may be found in the "Awards" area on our "Scholarships" page.
---

1/26/21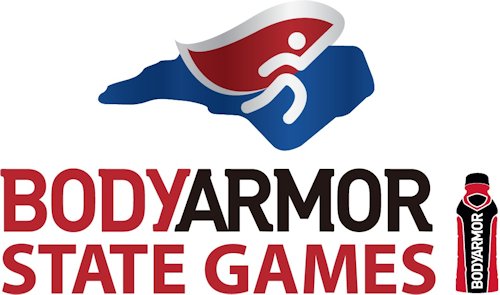 2021 Bodyarmor State Games
North Carolina's State Games softball showcase returns in June 2021 with its new sponsor Bodyarmor Sports Drinks.  Registration is now open.  Learn more here. 
---

1/20/21


2020 Financial Report
Our 2020 Financial Statement is now available for review.  Current members may access it in the Members' Area.
---

11/11/20  rev. 1/20/21


Join or Renew Your Membership for 2021
Attention members:  2020 memberships expired on December 31, 2020.  If you cannot access the Members' Area, it is because your membership has expired.  Join or renew online today!
---

10/16/20


Modifications for NC's 2020-21 High School Athletics
The North Carolina High School Athletic Association has created detailed guidelines that allow for athletic competition during the 2020-21 school year as the Covid-19 pandemic continues to run its course.  It is the duty of the NCHSAA to do all it can to guide our state's high school athletics through these difficult times in a safe and sensible manner, following best procedures as determined by science.  How everyone associated with our state's schools (teachers, administrators, students, coaches, and parents) react to and operate during the pandemic can have a large impact on how Covid impacts their local community and, in turn, this year's sports competition.  Please remember that the pandemic continues to be a fluid situation and that the rules given to us by NCHSAA for this season can change as the conditions of the pandemic change.  The 2020-2021 NCHSAA Modified Sports Manual can be found here.
---

7/25/20


Executive Board Meeting Held
NCSCA's executive board held a virtual meeting on 7/24/20 to discuss the direction of the organization going forward in 2020/21 in the current COVID-19 climate.  In normal times, this annual board meeting takes place in person in Greensboro just prior to the members' business meeting that is held in conjunction with the NCCA/NCSHAA summer clinic and rules session in Greensboro, NC.
COVID-19 continues to create uncertainty in softball related events that occur in the fall in North Carolina.  For NCSCA, this impacts our annual Fall Clinic that normally takes place in November.  Although there are too many unknowns to be able to plan sufficiently now, the clinic has not been entirely ruled out and we remain committed to holding it if possible, sometime in the November to January time-frame.  As we get closer to November, a final decision will be made.
Due to the size of our organization and the limitations that exist with available virtual meeting apps, we will be unable to hold our annual member's business meeting this summer.  The current executive board will continue in place until such time that we are able to hold a members' business meeting.  The one exception is that Dan Gill (Apex Friendship High School) will assume the duties of District 3 Chairperson.  This will relieve Bryan Cromer of his dual role of Secretary/D3 Chair and allow him to concentrate on the duties of Association Secretary.
---

7/1/20
2020 Scholarship Winners

NCSCA is pleased to announce our 2020 scholarship winners.  Each year, NCSCA awards scholarships to four graduating seniors who have demonstrated consistent hard work and dedication both to their high school softball teams and as students in their schools.  While not necessarily performing in the limelight, these young ladies are the kind of student-athletes that bring with them a certain quality that no team can function successfully without and that every coach is proud to have as part of their team.  More information about our scholarship program can be found on our Scholarships page.  
This year's four $800 scholarships have been awarded to the following student-athletes:
EAST
Elisabeth Collie              Southern Nash High School           Appalachian State University
Kelli Westerbeek            East Duplin High School                Campbell University
WEST
Ivy Ray                            Ledford High School                       Greensboro College
Karley Bailey                   Chase High School                         Western Carolina University
---

7/1//20


2020 Post Season Awards
Due to the coronavirus pandemic and the resulting cancellation of the 2020 high school softball season in North Carolina, NCSCA will not offer post season awards for this year.  The number of games played by our teams during our limited season was insufficient to be able to make fair assessments of player talent.  Please keep in mind that we do not base our awards on player performance in past seasons.  Each season must stand on its own.  We deeply regret that this year's talent cannot be recognized, especially for those 2020 graduates.  Hopefully by spring 2021, the pandemic will subside, or at least be controlled enough that we can return to a normal spring sports season.

---

3/22/20


A Word from NCSCA's President

Dear Coaches, Athletes, and Parents,
During this difficult and uncertain time, we wanted to let you know that the North Carolina Softball Coaches Association team is here to help and support you our coaches, your athletes, and their families in any way possible. The number one priority for everyone is health and safety.
While the current suspension of schools, games, playoffs, and championships are disappointing, they are necessary to help prevent further spread of this virus.  We at NCSCA want to help you help your student athletes understand better or handle better what we are all going through.  We know our athletes may be feeling let down, forced to abruptly halt their seasons that they have worked so hard for.  However, the sacrifices this group of Spring athletes will make during this time are asking them to dig in and recall the many lessons they have learned from sport and competition.  These athletes have learned through sport and training to be resilient to so many adversities, to be leaders, to hold a positive voice, and to have a "yes" mindset of "can".  What is happening all around us now is yet another opportunity for our athletes to shine, just in a different way.  On our teams, we ask our athletes to fight for one another, to put "we" before "me", to go above and beyond, to maintain a champions mindset in everything they do in and outside of sport.  So with all that, we need to continue to promote that within our athletes, continue to model resiliency and "fight".  Continue as coaches and parents to let your athletes know that they can remain leaders through this difficult time.  Reach out to their teammates, post on their social media things that they are doing to positively pass the time.  They can share garage workouts, drills that can be done individually or with another person.  Encourage your athletes to find motivation through quotes and share that with others.  Help show your athletes the power of visualization and bring that back into sports.  What our athletes need to realize now is that their leadership abilities can lead our youth and even our adults through a very different, strange, and never seen before time and that they can be a strong voice that guides us all through.
What can you say to your athletes?
*Let them know it's ok to be upset and disappointed.  It's ok for them to feel the way they are feeling.
*Remind them that they are leaders, they have overcome so many other adversitites and this is yet another that they will get through.  Remind them of "that time when…" give them that reminder so that they feel the sense of accomplishment.
*Encourage them that even though they feel helpless they can still work through this.  Our athletes have so many tools that they have gathered in their little toolboxes over the years of strength and conditioning, drill and skill work, practices, games, etc.  Let them know how creative you've seen them be in the classroom and to put that creativity to use on their athletic game, don't just use this as time off.
*Our athletes and teams are our families, check in on them often and tell them that.  We all need get back to a sense of community and love for one another, what better time than now to model that.
Coaches, in the time off, if you have resources that you like and would like to share them, do that with us here under the comments.  Now is also a good time for us all to come together for our sport and to enhance and keep our sport alive.  What/who do you use to learn from outside of what you know to enhance your game, what/who do you watch, follow, etc.  As an association we will do our best to help out here as well.  Please be patient with us as we pull some stuff together to get it posted for you.
Most importantly, Coaches, Athletes, we love and support you and are here for you if you need to reach out for support  for whatever it may be.  Stay strong through this, enjoy the extra time with your families, find out something about someone you never knew before, read a book (or two), get out an enjoy the weather…maybe in hindsight this will be just what we needed, to slow down and learn to love life again.
Blessings to you all from all of us at, the North Carolina Softball Coaches Association
Claire Lyerly
Head Softball Coach, Weddington High School
President, NCSCA
---
3/19/19     revised 2/2/21


Illegal Equipment
NCHSAA no longer requires umpires to check players' equipment prior to each game.  This, in effect, puts more responsibility on you as coach to make sure your players' equipment is both legal and game ready.  Catcher's gear with failing straps, cracked helmets, broken face masks, loose or missing attachment screws, cracked and out-of-round bats, and illegal bats, are all your responsibility to check for and not allow to be used in a contest.  Remember, the penalty for using an altered bat or a bat that is NOT on the USA Softball legal bat list is:  batter is out, batter is ejected, and head coach is ejected!  The list of legal bats can be found here.
---

9/13/18


North Carolina High Schools… Need a Softball Game?

If you need to add games to your softball schedule, check out our new listing.  To add your team to the list, send your open dates and contact information to webmaster@ncfastpitch.org .
---

Advertise your Scrimmages, Tournaments, Camps and Clinics.
Send the information you want posted to webmaster@ncfastpitch.org and we will place it in our "Events" area.
---
Photo by Donnie Roberts      www.the-dispatch.com