2020-21 Calendar
NCHSAA Softball Page and Current Adjusted Rankings
Learn more about Max Preps Rankings
Learn more about the NCHSAA playoffs seeding process.

---
4/2/20


2020 Post Season Awards
Due to the coronavirus pandemic, the North Carolina High School Athletic Association recently announced that all spring sports in our state's high schools have been suspended until May 18th.  With the uncertainties surrounding the completion of our softball season, NCSCA will approach post season awards for the 2020 season in the following manner.
The number of games played thus far by the vast majority of North Carolina high school softball teams is in the range of three to six.  Unfortunately, this range falls far short of a number that can give anyone an accurate assessment of performance. Therefore, in the event that the remainder of the season is cancelled, we will not offer post season awards for 2020.
Any conclusion to our season that may take place after May 18th will be at the sole discretion of NCHSAA and schedules will likely be greatly modified.  If we are able to continue playing, we at NCSCA will look at the circumstances and make every effort to follow through with our All-District and All-State awards provided enough total games are played that would allow fair assessment of players.  Until we know if that will happen and what the details will be, NCSCA cannot determine if awards can be justified and if so, how to best proceed.
Please keep in mind that we do not base our awards on player performance in past seasons.  Each season must stand on its own.  So as far as this year's awards are concerned, a player's success last season is not relevant to this season.
One question being asked by some coaches is whether or not the April 1 deadline to join the association for the purpose of becoming eligible to nominate players will be extended.  Our executive board has determined that we will not extend the deadline.
Please keep checking our website and social media for related announcements.
---

3/25/20


Scholarship Application Deadline Extended

Due to the Coronavirus pandemic and its affect on school schedules in North Carolina, the application deadline for our 2020 scholarships has been extended to May 15th.  Although the measures being taken in North Carolina in an effort to lessen the severity of the pandemic have placed the remainder of our softball season in jeopardy, NCSCA is committed to uninterrupted continuation of our annual scholarship awards.  If you are a high school senior, qualify for our scholarship, and are interested in applying, please review the application guidelines on our Scholarships page.  Then coordinate with your coach and complete the application process without delay.

---

3/22/20


A Word from NCSCA's President

Dear Coaches, Athletes, and Parents,
During this difficult and uncertain time, we wanted to let you know that the North Carolina Softball Coaches Association team is here to help and support you our coaches, your athletes, and their families in any way possible. The number one priority for everyone is health and safety.
While the current suspension of schools, games, playoffs, and championships are disappointing, they are necessary to help prevent further spread of this virus.  We at NCSCA want to help you help your student athletes understand better or handle better what we are all going through.  We know our athletes may be feeling let down, forced to abruptly halt their seasons that they have worked so hard for.  However, the sacrifices this group of Spring athletes will make during this time are asking them to dig in and recall the many lessons they have learned from sport and competition.  These athletes have learned through sport and training to be resilient to so many adversities, to be leaders, to hold a positive voice, and to have a "yes" mindset of "can".  What is happening all around us now is yet another opportunity for our athletes to shine, just in a different way.  On our teams, we ask our athletes to fight for one another, to put "we" before "me", to go above and beyond, to maintain a champions mindset in everything they do in and outside of sport.  So with all that, we need to continue to promote that within our athletes, continue to model resiliency and "fight".  Continue as coaches and parents to let your athletes know that they can remain leaders through this difficult time.  Reach out to their teammates, post on their social media things that they are doing to positively pass the time.  They can share garage workouts, drills that can be done individually or with another person.  Encourage your athletes to find motivation through quotes and share that with others.  Help show your athletes the power of visualization and bring that back into sports.  What our athletes need to realize now is that their leadership abilities can lead our youth and even our adults through a very different, strange, and never seen before time and that they can be a strong voice that guides us all through.
What can you say to your athletes?
*Let them know it's ok to be upset and disappointed.  It's ok for them to feel the way they are feeling.
*Remind them that they are leaders, they have overcome so many other adversitites and this is yet another that they will get through.  Remind them of "that time when…" give them that reminder so that they feel the sense of accomplishment.
*Encourage them that even though they feel helpless they can still work through this.  Our athletes have so many tools that they have gathered in their little toolboxes over the years of strength and conditioning, drill and skill work, practices, games, etc.  Let them know how creative you've seen them be in the classroom and to put that creativity to use on their athletic game, don't just use this as time off.
*Our athletes and teams are our families, check in on them often and tell them that.  We all need get back to a sense of community and love for one another, what better time than now to model that.
Coaches, in the time off, if you have resources that you like and would like to share them, do that with us here under the comments.  Now is also a good time for us all to come together for our sport and to enhance and keep our sport alive.  What/who do you use to learn from outside of what you know to enhance your game, what/who do you watch, follow, etc.  As an association we will do our best to help out here as well.  Please be patient with us as we pull some stuff together to get it posted for you.
Most importantly, Coaches, Athletes, we love and support you and are here for you if you need to reach out for support  for whatever it may be.  Stay strong through this, enjoy the extra time with your families, find out something about someone you never knew before, read a book (or two), get out an enjoy the weather…maybe in hindsight this will be just what we needed, to slow down and learn to love life again.
Blessings to you all from all of us at, the North Carolina Softball Coaches Association
Claire Lyerly
Head Softball Coach, Weddington High School
President, NCSCA
---

3/9/20
Softball Excellence 2020 Offer for NCSCA Members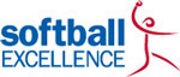 We are pleased to announce that the folks at Softball Excellence continue to support you as a member of the NCSCA.  This organization, founded by Cindy Bristow, offers valuable resources for softball coaches at all levels nationwide.  If you are a NCSCA member, you have received an email from Softball Excellence explaining their discount offer.  But member or not, visit their website and sign up for their free email newsletter.  This newsletter is always full of helpful information.
Members:  log in to our Members' Area to obtain your 2020 discount code.
---

3/4/20


2020 Scholarships

The application period for our 2020 scholarship is now open.  This year we are offering four scholarships of $800 each.  Two will be awarded to high school seniors from the eastern half of North Carolina and two from the western half.  Full details of guidelines and how to apply may be found on the "Scholarships" page in our "Awards" area.  Completed applications must be received by April 30.
---

1/8/20


2019 Annual Report
The association's 2019 year-end financial statement has been posted for members to view in the Members' Area.
---

12/15/19


2020 Memberships
CURRENT MEMBERS:  Now is the time to make sure your membership is up-to-date for the upcoming 2020 season.  Renewal notices have been mailed to all coaches who's membership will expire on December 31 2019.  Every year we have a number of individuals who don't think about rejoining until they suddenly realize they are blocked from the Members' Area of this website and therefore cannot nominate their players for post season awards.  Procrastinating presents unnecessary challenges for the volunteer staff of YOUR coaches association at the busiest time of the school year and softball season.  It is the policy of NCSCA to NOT accept post season awards nominations from any coach who has not renewed by APRIL 1st.  In other words, you CANNOT send in your dues along with your nominations.  Please return your renewal card and dues promptly.  If your membership status is already up-to-date for 2020, you will receive a membership card in lieu of a renewal notice.
NON-MEMBER COACHES:  Now is the time to join the association for the 2020 season.  You must be a Voting-Member of NCSCA to nominate your players for post-season awards.  Please visit the "Join Us" area of this website for full details on how to become a member.
---
6/18/19
2019 Scholarship Winners

NCSCA is pleased to announce our 2019 scholarship winners.  Each year, NCSCA awards scholarships to four graduating seniors who have demonstrated consistent hard work and dedication both to their high school softball teams and as students in their schools.  While not necessarily performing always in the limelight, these young ladies are the kind of student-athletes that bring with them a certain quality that no team can function successfully without and that every coach is proud to have as part of their team.  This year's scholarship has been increased to $800.
This year's winners are:
East
Dara Orr                        Fuquay Varina High School        William Peace University
J'Maya Blue                  Hoke County High School          UNC Chapel Hill
West
Makalya Poplin            South Stanly High School           Stanly Community College
Kinsley Michaels          Freedom High School                 Appalachian State University
---
3/19/19


Illegal Equipment
NCHSAA no longer requires umpires to check players' equipment prior to each game.  This, in effect, puts more responsibility on you as coach to make sure your players' equipment is both legal and game ready.  Catcher's gear with failing straps, cracked helmets, broken face masks, cracked and out-of-round bats, and illegal bats, are all your responsibility to check for and not allow to be used in a contest.  "Not knowing" is not an excuse and can cause unnecessary game delays, embarrassment to your players, and can even be detrimental to your players' performance.  Imagine your star hitter's favorite bat being tossed at a critical time in an important game.  That can be a sure way to turn the hitting switch off!  Check your equipment now, before playoff time, and correct any problems.  Make sure none of your bats are illegal!  The list of illegal bats can be found here.
---

9/13/18


North Carolina High Schools… Need a Softball Game?

If you need to add games to your softball schedule, check out our new listing.  To add your team to the list, send your open dates and contact information to webmaster@ncfastpitch.org .
---

Advertise your Scrimmages, Tournaments, Camps and Clinics.
Send the information you want posted to webmaster@ncfastpitch.org and we will place it in our "Events" area.
---
Photo by Donnie Roberts      www.the-dispatch.com